Get Featured In Yahoo, USA Today, FOX & Other 500+ News Sites
Join 300+ Businesses That Already Use Our PR Services
Craft a clear and concise message that can reach a broad audience through various media channels, our press release distribution services can help establish brand awareness, build trust with consumers, and generate positive media coverage.
Here's How It Works
Within just a couple of minutes you'll upload your press release and be ready to share your company news with the world. When journalists publish our clients' press releases, we know we're driving a genuine connection with their audiences.
Upload a press release (or we can write it for you)
Selected add-ons guarantee additional coverage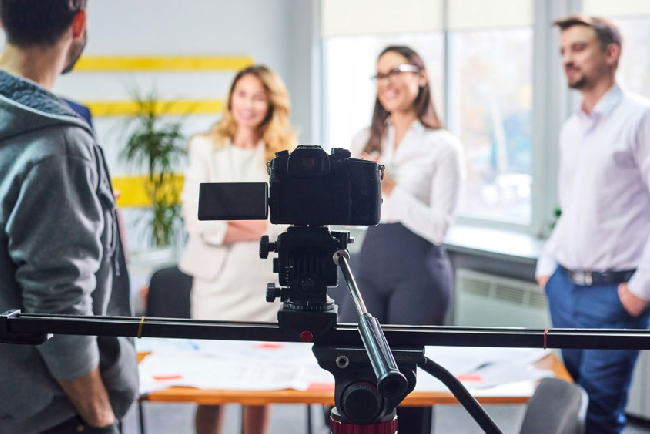 Your story is published and hits the news media
In 3-5 days we pop over your report containing live URL's
Some Popular News Coverage Platforms
Choose in bulk or single platform for your coverage, as per the need of business
Guarantee More Coverage
Boost the reach of your press release with extras from just $99! Your story is guaranteed to appear on the preferred media platforms and networks that you select within your order.
Why Press Release With Us
Choosing us as your press release distributor ensures that your news reaches a wide audience of journalists, bloggers, and media outlets.
Get Higher Rank On Google
Boost Traffic & Visibility
Increase your sales
Build Brand Authority
Media Basic
Single Press Release - 700 Words
Embed Website, Video & GMB
Indexing On Goolge, Yahoo, Bing
Published On 200+ News Sites
Placement On Our Network Sites
Can Use Till 365 Days
Detailed Distribution Reporting
Media Premium
Include All Advance Plan Features
5 Press Release - 1000 Words
Published On 300+ News sites
3900+ Affinity Group Publication
Distributed Through World Media Directory
Reach Up To 35 Million Unique Visitors
Distributed On US TV/Radio Based On Relevance
Media Platinum
Include All Features Of Elite Plan
25 Press Release - 2500 Words
Published On 500+ News Sites
Placement on our Network of Partner Sites
Premium Social Media Posting ( Facebook, Twitter & Pinterest)t
Premium Podcast Creation & Posting (Apple Itunes, Amazon Music, Google Podcast, Audible, Spotify)
Placement on Leading News Aggregators and Research Tools (Google News, Bloomberg Terminals, MuckRack, Moody's NewsEdge, LexisNexis, Naviga and MenaFN)
Media Advance
Include All Basic Plan Features
2 Press Release - 1000 Words
Published On 300+ News Sites
SEO Optimized Title & Meta
Embed Anchor Link & Keywords
Ad Free Press Release
Placement On EIN Presswire
Media ELITE
Include All Premium Plan Features
10 Press Release - 1000 Words
5 Industry Target, RSS Syndication
Published On 400+ News sites
30 Unique News Affiliates (FOX /ABC / NBC) TV Networks
All Authority Business /Financial /Tech /Crypto News Site
Embed You tube Video & 3 images
Publish Your Story On Yahoo!,
Google News, Bing, ASK & 500+ Global News Sites
Profit from the readership and authority our partnered news sites have built over many years. Our network of news sites rank high on Google delivering you quality readers
Frequently Asked Questions
We care about our customers and provide free 24/7 support. You can ask your questions using our Live Chat or Ticket System.